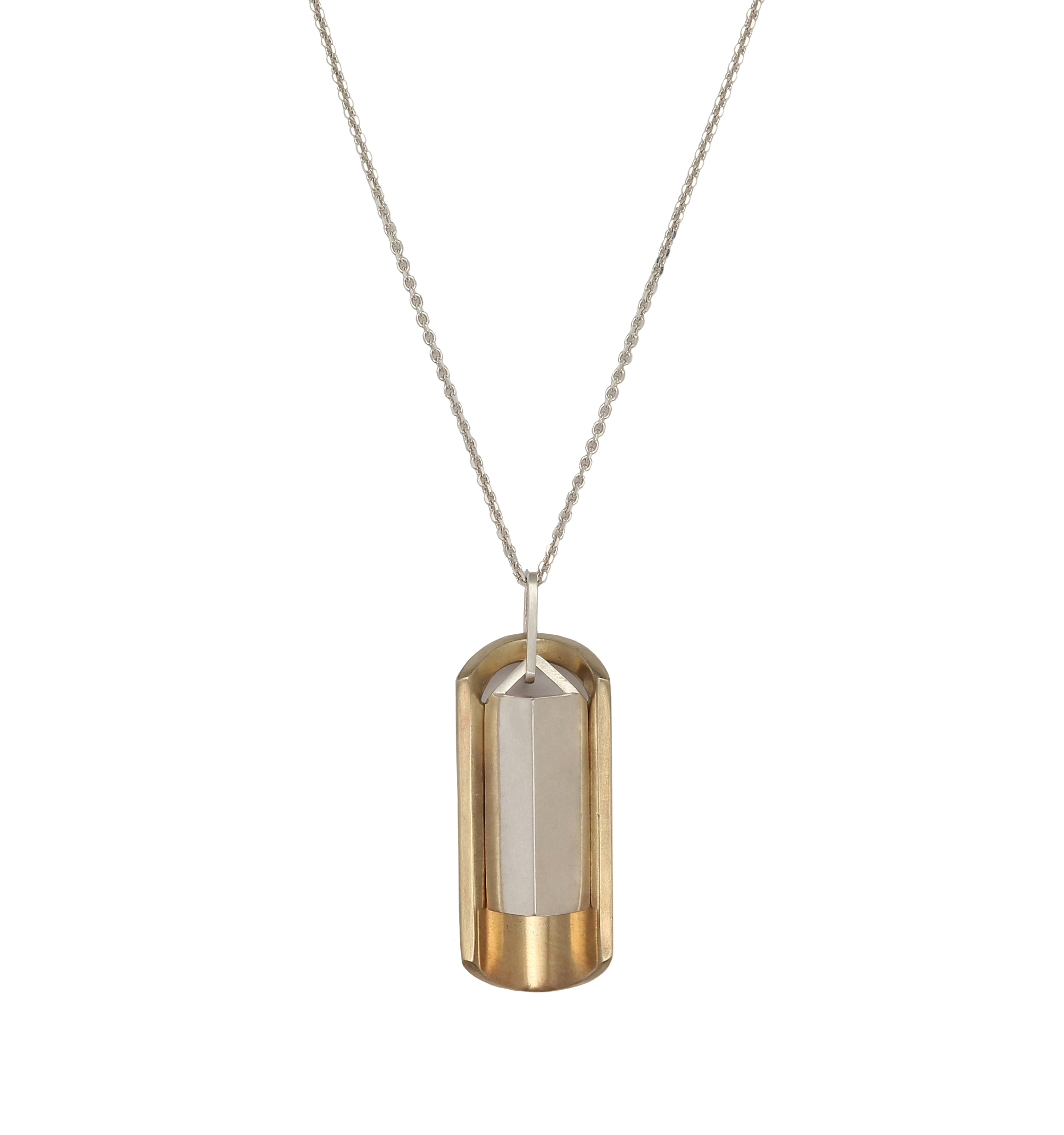 Day and Night Necklace
-Our Path and Dawn pendants were hand carved to fit perfectly together.
- Rectangular silver prism and curved brass pendant with half circle opening measure 1 3/4" long x 3/4" wide.
-24" sterling silver chain with clasp
Our jewelry is handmade to order. Please allow two to three weeks between order placement and shipping. Can't wait that long? Get in touch with us at hello@ginarios.com, and we will do our best to accommodate you.